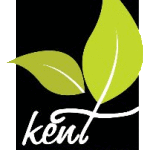 Kent Garden Club is a vibrant and respected organization of talented and energetic gardeners, designers and floral arrangers.  Founded in 1913, our club has maintained a rich tradition of education and community service.  The projects and educational programs which we implement today, will give adults and children alike the knowledge and tools to become tomorrow's gardeners and stewards of the environment.
Our organization numbers 106 members united by gardening but with diverse interests and areas of expertise.  So please take a moment to browse through our activities and see if there is something that interests you.  We're a busy club.  You will enjoy our fellowship and friendship while learning much about gardening.
We meet the second Wednesday of the month at 12:30 p.m.  Check the Programs page to see topics and meeting locations.   We encourage you to attend as a guest and feel sure you will enjoy our programs.  Please contact us and our membership committee will send you details.
We hope to inspire you to share and grow with us.
Kathy Wolverton
President