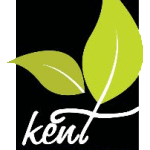 It is an honor and a privilege to be the 108th  President of Kent Garden Club. Being the fourth largest garden club in Michigan we engage in many ways and our objectives have not changed since our earliest beginning.
                The "Objectives of the Club" are as follows: "To promote a greater interest in gardening through the development of the home garden. The exchange of gardening experience, the improvement of garden design and to perpetuate interest in artistic floral design, the use of new plants best suited to our Michigan climate, the conservation of Michigan floral and wildlife and an active interest in civic beautification.
                Our members have provided educational experiences for children in many ways.  Southwood Elementary School, working along with our experienced gardeners created a community garden to educate children how to plant care and grow vegetables, herbs and flowers. Students were able to harvest produce they have raised while learning the biology of horticulture.  They learned the valuable lesson that they never need to go hungry because they can always plant a garden. "Sweet Weeders and Seeders" is the youth garden club has come into being this year. Education for children is also provided through the Ken-O-Sha project and the children's activity at the Flower Show.
                Our collaboration with Grand Rapids Public Museum is a project requiring members to get their hands dirty.  During the gardening months, members spend two days a month to tend the museum gardens.  Weeds are pulled, bushes are trimmed, the KGC Rose Garden is lovingly weeded and deadheaded and hundreds of begonias are planted throughout the grounds.  We also maintain several planters that are in honor of members who "mentored" those of us following in their paths. Kwanzan cherry trees have also been purchased and planted by our club members and we have had an opportunity to donate monies to the Grand Rapids Parks Department to expand the planting along the Grand River.
                The Gold Star/Blue Star Memorial Garden is in Phase I at the Grand Rapids Home for Veterans.  A beautiful garden honoring Veterans is a multi-phase effort which will provide a calm, reflective area for the members of the Veterans Home. Planning is continuing to restore the greenhouse with raised beds for vegetables and herbs to be grown by the veterans for farm to table use. The Blue Star Highway Memorial has been a long term effort and is a shared project with Holland Garden Club.
                The monthly programs, Flora Fans activities and floral design classes are just a few of the enrichment opportunities for members. Our flower shows provide us an opportunity to "educate our community" and "show off" the many talents of our club.
                KGC has a proud 108 year history and will continue to build that foundation for our present members as well as future members so that they may follow the path.
Kathy Miller, President
"To plant a garden is to believe in tomorrow" (Audrey Hepburn)