March, 2019
The Art and Practice of Aesthetic Pruning
David Rettig, Horticulturist, Frederick Meijer Gardens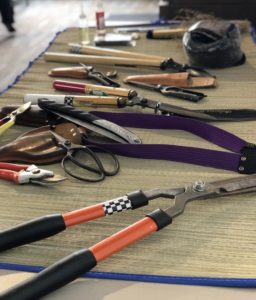 October, 2018
Steve Jetzer, Bonsai
Steve Jetser has studied Bonsai Gardening for 25 years.  He began the learning process at the Chicago Botanical Gardens along with spending time studying in Japan with a master.  He has pursued this passion by teaching classes at Frederick Meijer Garden.  When not in the classroom,  he displays his work in National Bonsai Shows across the country.



February, 2018
Kristin Tindall, a Master Naturalist at Blandford Nature Center, spoke to us about Gardening for Backyard Birds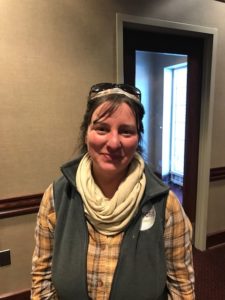 November, 2017
Penny Diephouse from Eastern Floral gave a wonderful demonstration of floral creations for the holidays.  She showed us "Merry and Bright", "White Christmas", and even quick decorations for New Year's Eve!

---
October, 2017
Michelle Gibbs, Director of the Holland-Hope College Sustainability Institute, talked about their mission of reaching out to and educating the public about creating a more sustainable community.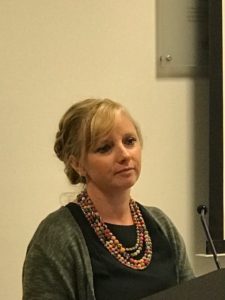 ---
September, 2017
Margaret Miller of "Green Grand Rapids" talked about the efforts of the City of Grand Rapids and all of their forestry partners to "green" the city.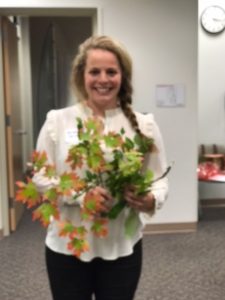 ---
March, 2017
Kim Davidson has been the horticulturalist at Ironwood Golf Course for the past 15 years.  She also teaches plant identification at MSU.  Kim presented a program on Landscaping for the Senses.  This included tips and tricks for designing a landscape using plants and materials that awaken your senses through scent, color, texture, sound and taste.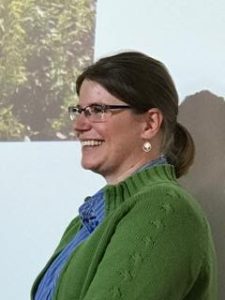 ---
January, 2017
Steve Smith taught us everything you would ever want to know about Cones and Conifers

---
November, 2016