Annual Picnic, 2018
 





Christmas Lunch
eon,
2017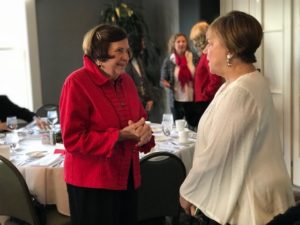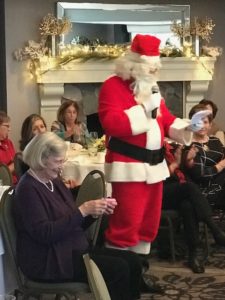 November 17, 2017
Flora Fans.  Creating Christmas Porch Pots at Koetsiers.  We used several types of evergreen branches, dried botanicals, shiny balls, beautiful ribbon and Voila!  The sangria, coffee, sweets and snacks helped inspire us!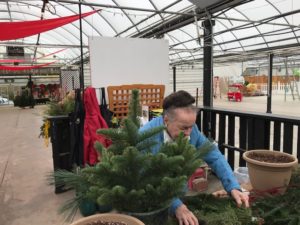 ---
November 14, 2017
Planting tulip bulbs at Brookby.  Just wait until next spring!!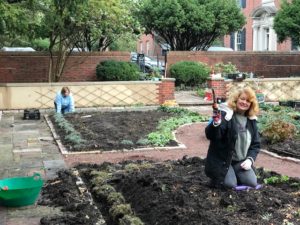 ---
October 18, 2017
Flora Fans at Frederick Meijer Gardens, October 18, on a gorgeous fall day!  We enjoyed a tram tour of the sculptures and an update from Ann Benson on the latest construction news.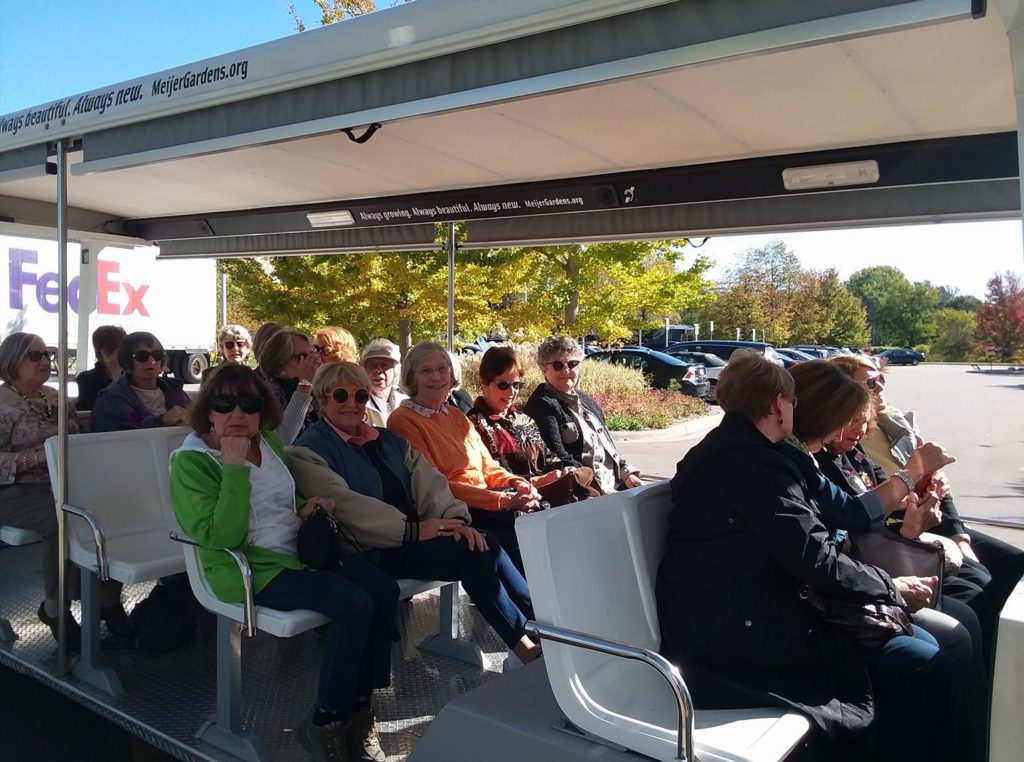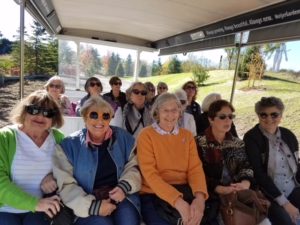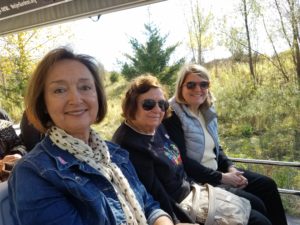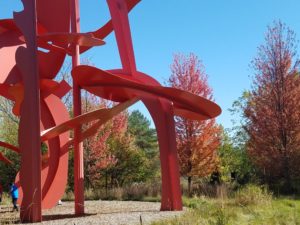 ---
If you didn't go on the Dow House and Garden Trip, you really missed out!!!  Check out these photos!! (click on an image for a slideshow)
---
May Meeting at the Brookby Estate
---
Mrs. Bundy's Closet
Style Show and Luncheon
Fundraiser for KGC projects such as gardening with children
---
Christmas Luncheon 2016
What happens at Garden Club stays at Garden Club!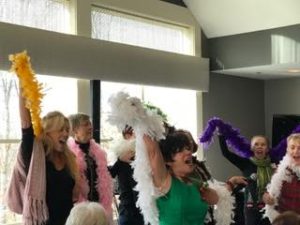 ---
Pictures from our annual Christmas Luncheon
Photos by Cynthia Burden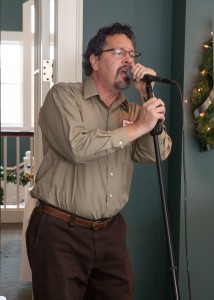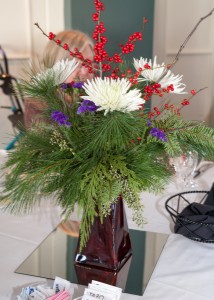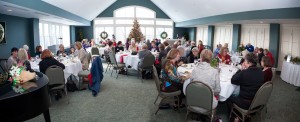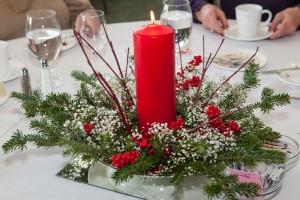 ---
MGC District IV meeting held at Watermark Country Club on September 29th
KGC Floral Design Class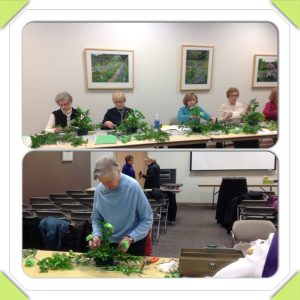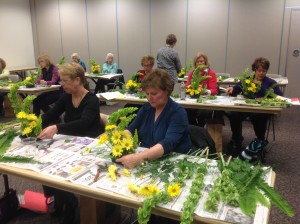 Donna Koledo, Joyce Latreille and KGC President Anne Todd at the Grand Rapids Museum doing spring clean-up and planting Muscari armeniacum commonly known as grape hyacinths in the planters. These bulbs will produce a beautiful purple flower in early spring, that will last until mid May. The flowers have a rich fruity fragrance. They go dormant in the summer, and are good for naturalizing. They spread slowly and need no care.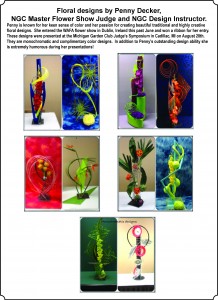 Pictures from our November 2013 Business Meeting