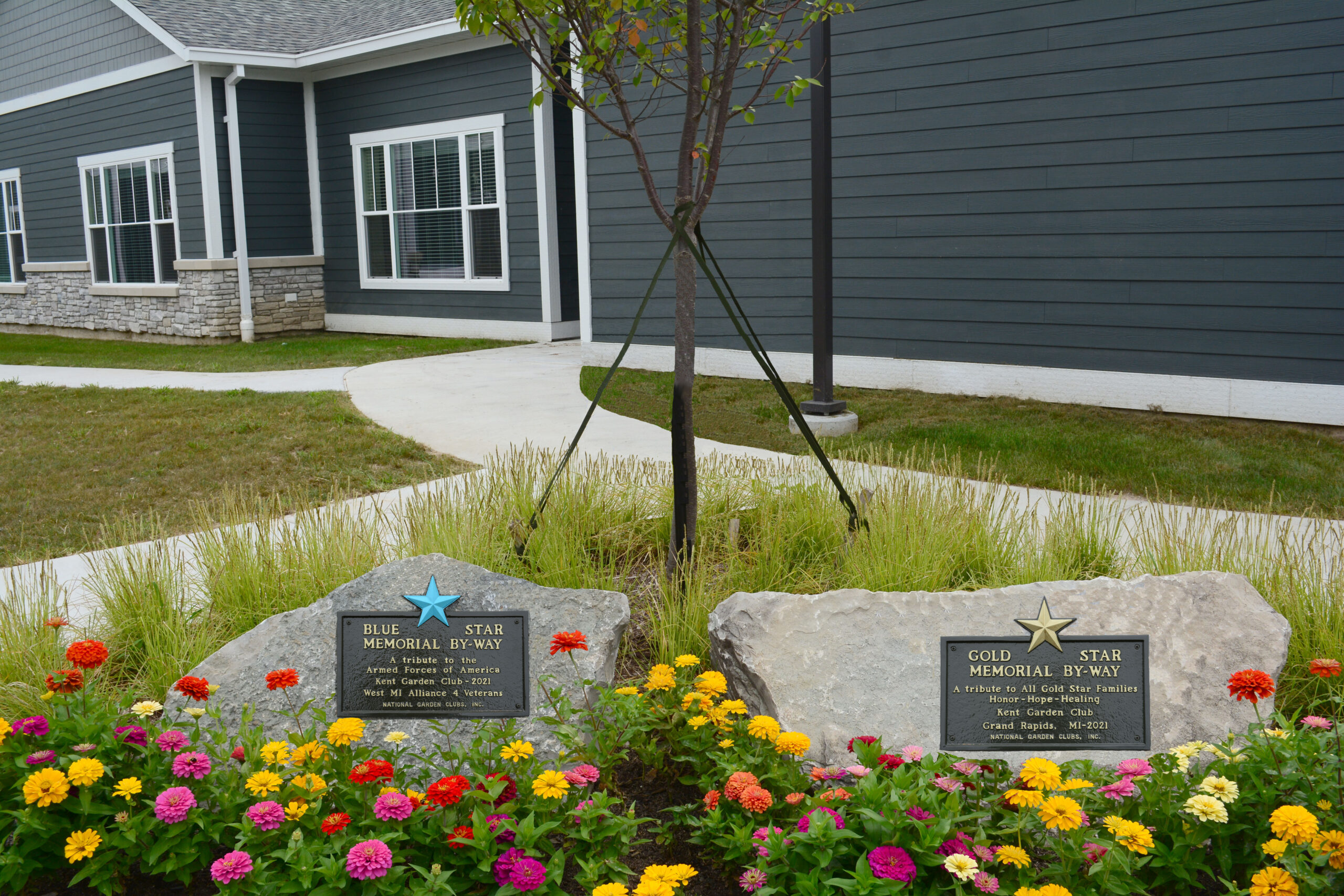 Veterans Garden Memorial Markers
Dedicated May 14, 2022
The NGC Standard Flower Show, co-hosted by the Kent Garden Club at Meijer Gardens and Sculpture  Park on September 11 and 12, 2021, had a special appeal to children.  They were delighted to find tiny sculptures, broomstick sculptures, and fairy gardens, and to take away a black swallowtail butterfly fan.  They especially enjoyed going on a scavenger hunt, searching for clues about what plants need to survive.  With the help of family and friends, they then created a paper plate picture magnet to capture the "Color Me Fall" theme.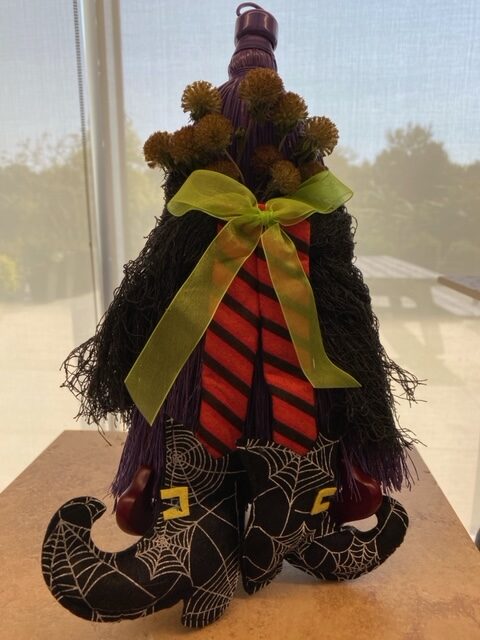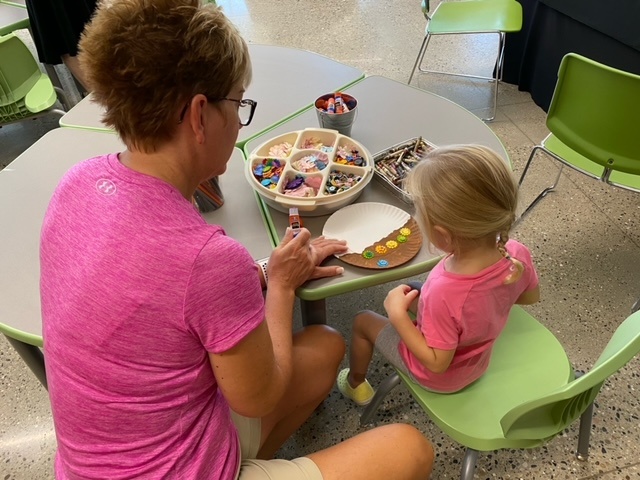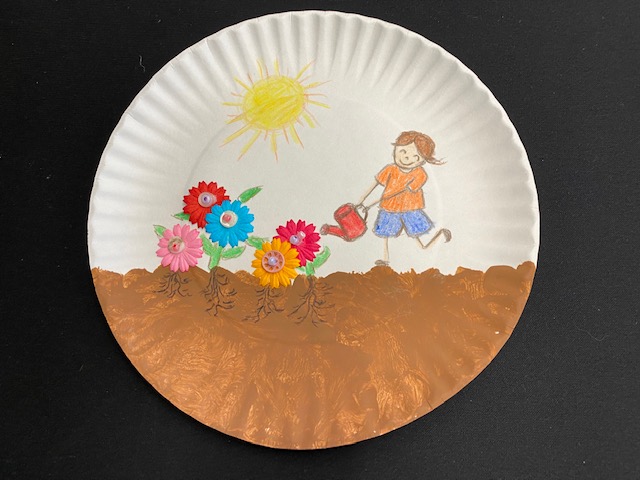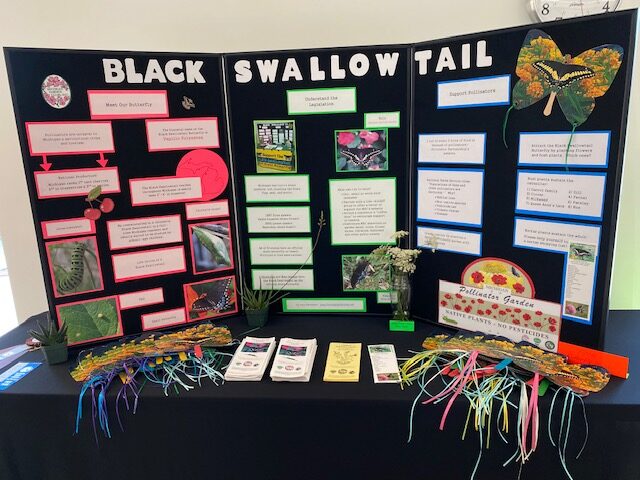 Garden Walk 2021
On  Wednesday,  July 21, four Kent Garden Club members greeted and guided us through their spectacular gardens.  It was a beautiful, sunny day, ideal for walking and talking about our favorite subjects—plants and flowers.
Judy Cotner's shade garden is nestled in a woodsy setting of tall maples, oaks, and white pine trees. Her spectacular ever-changing perennial garden features clusters of Hosta and mounds of Rudbeckia and Shasta Daisies.  Mary Hoogerhyde's home and lovely  garden is situated on the picturesque banks of the Rogue River in Rockford.  Judy Wetter's garden is a cool and tranquil oasis where one can rest on a garden swing and watch butterflies and birds feast on Beebalm and Globe Thistles.  Gabi Blacklidge was inventive this year as she grew Dahlias for the first time and experimented with including Cana and Cala Lilies in her garden for a tropical effect.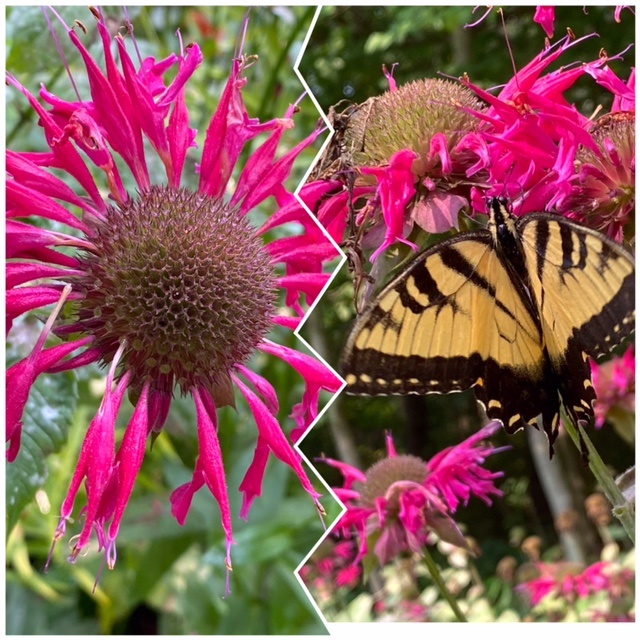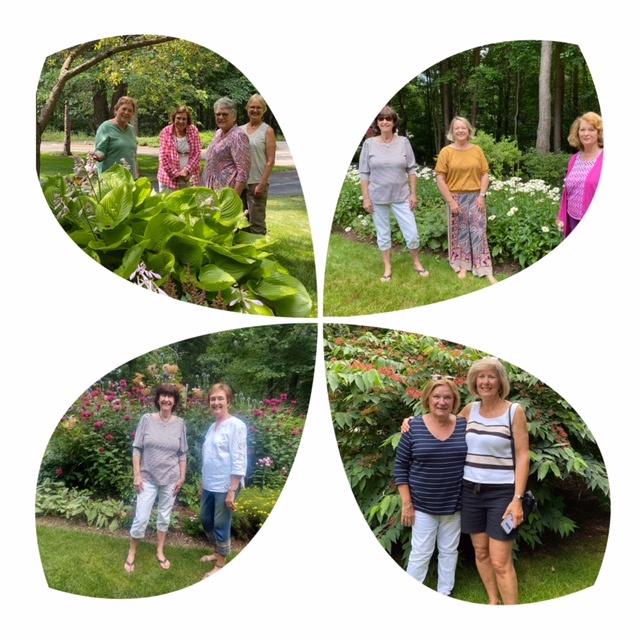 VA Memorial Garden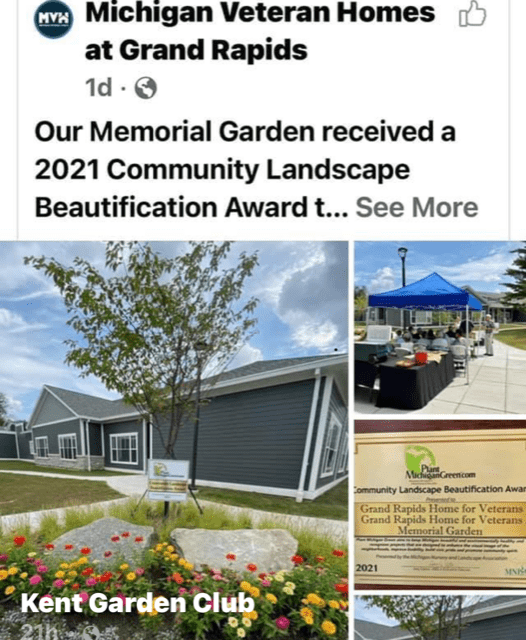 In 2019, Kent Garden Club had a vision to reserve garden space on the grounds of the new Grand Rapids Home for Veterans when construction plans were first announced.  We selected a nicely located area adjacent to the new chapel.  What began as a small Memorial Garden area with plantings and boulders to house future Blue Star/Gold Star brass plaques has now grown to a lovely plaza sitting area for residents, their families, visitors, and staff to enjoy.  The Memorial Garden will be dedicated as an area of honor to our Veterans and their families who gave so much in service to our country.  To support our project, Kent Garden Club, a 501(c)3 organization, sold engraved pavers to be placed in the plaza/walkway of the new Memorial Garden.  Thank you so much to all who purchased a paver or made a donation.  The project will be completed in Summer, 2021.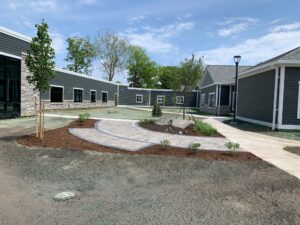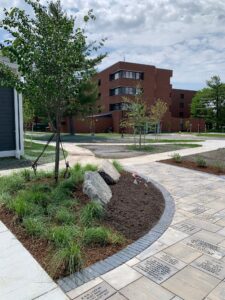 Southwood Elementary School, Kentwood Public Schools, August 2021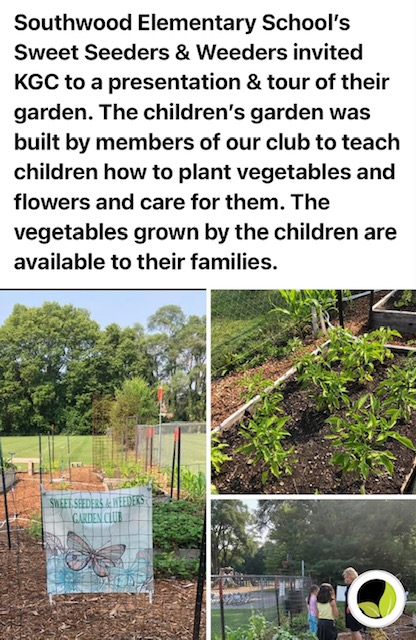 We have a partnership with the students and teachers of Southwood Elementary School in Kentwood.  Our members go out to the school and teach the students about square foot gardening and also about pollinator gardens.  The students seem to love it!  They get to taste the results of their labor, get some fresh air and have fun!